Technical requirements with PTFE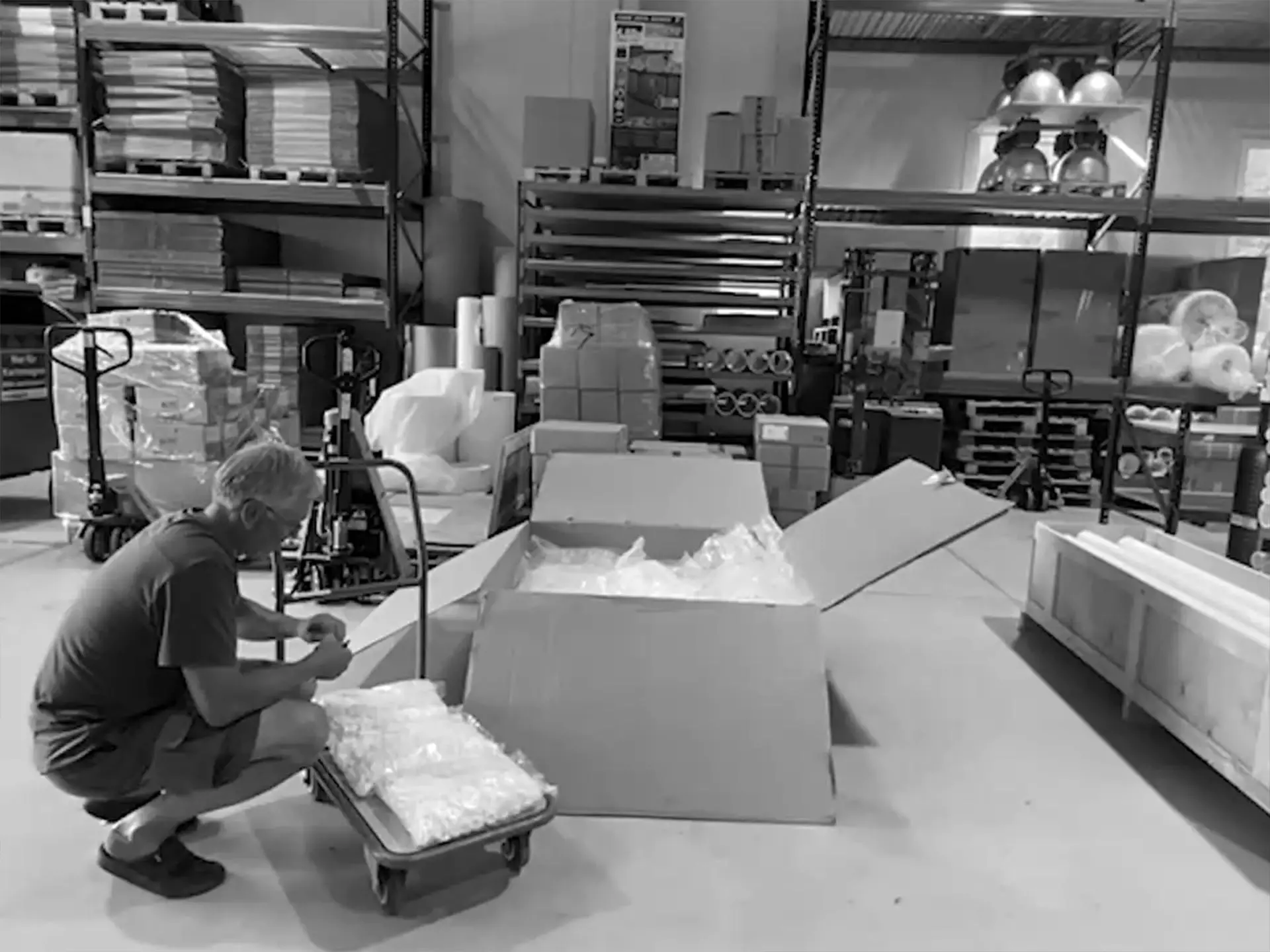 Sturdy accessories from PTFE
Auxiliary materials made from high-performance plastics for technical requirements
At first glance these might be small, inconspicuous accessories. Yet they are 100% inspiring and make many methods, ideas and projects easier – numerous types of technical devices made from high-performance plastics. They are literally the great heroes in our everyday life.
Their application possibilities are often so varied that time and again we are amazed where, how and when they are used. In many branches of industry (comestibles, pharmaceuticals, chemicals etc.), in technical areas (medicine, laboratory, electrics etc.), in apparatus and machinery construction etc. they have become indispensable. We focus on the needs of our customers, support them by providing advice and of course provide the appropriate, best solution – of the highest quality, at attractive prices and in a timely manner.
Technical aids for the highest requirements
ePTFE
Sheets, flat sealing tape, round cord made from ePTFE
ePTFE is an exceptionally flexible material which, thanks to its outstanding malleability, optimally adapts to uneven surfaces. Due to their extremely low setting characteristics and imperceptible increase in width, even at high temperatures, seals made from ePTFE sheets guarantee sufficiently high surface pressure. Sheets are suitable for cutting and stamping of seals.
ePTFE tape/ round tape is a universally useable flat sealing tape made from virgin, expanded PTFE. Round seals which are available in various dimensions can be used in many different applications. As an assembly aid there is an adhesive strip on the rectangular seal type and this is protected by a backing paper.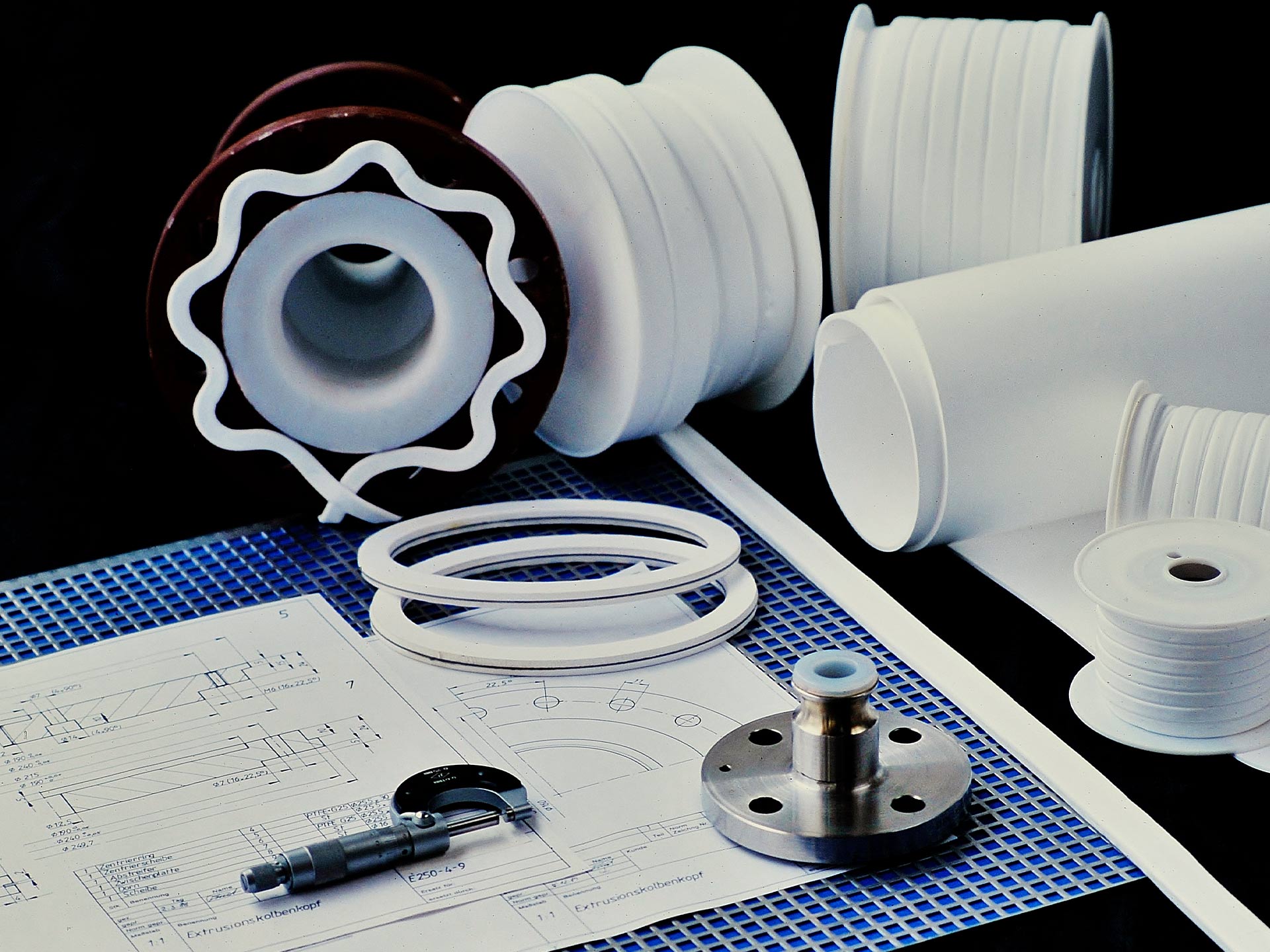 Glass fabric sheets
PTFE-layered sheets and tapes
In the food production sector in particular, these have become indispensable. We are not only talking about in bakeries, which use glass fabric sheets as reusable baking sheets. Glass fabric sheets are also used, without any alternative, in transport technology, in the guise of conveyor belts. Printing works, the packing sector and many other sectors swear by PTFE-layered glass fabric sheets and tapes.
We supply PTFE-layered glass fabric sheets and tapes in self-adhesive and adhesive formats, endless, or in your preferred dimensions.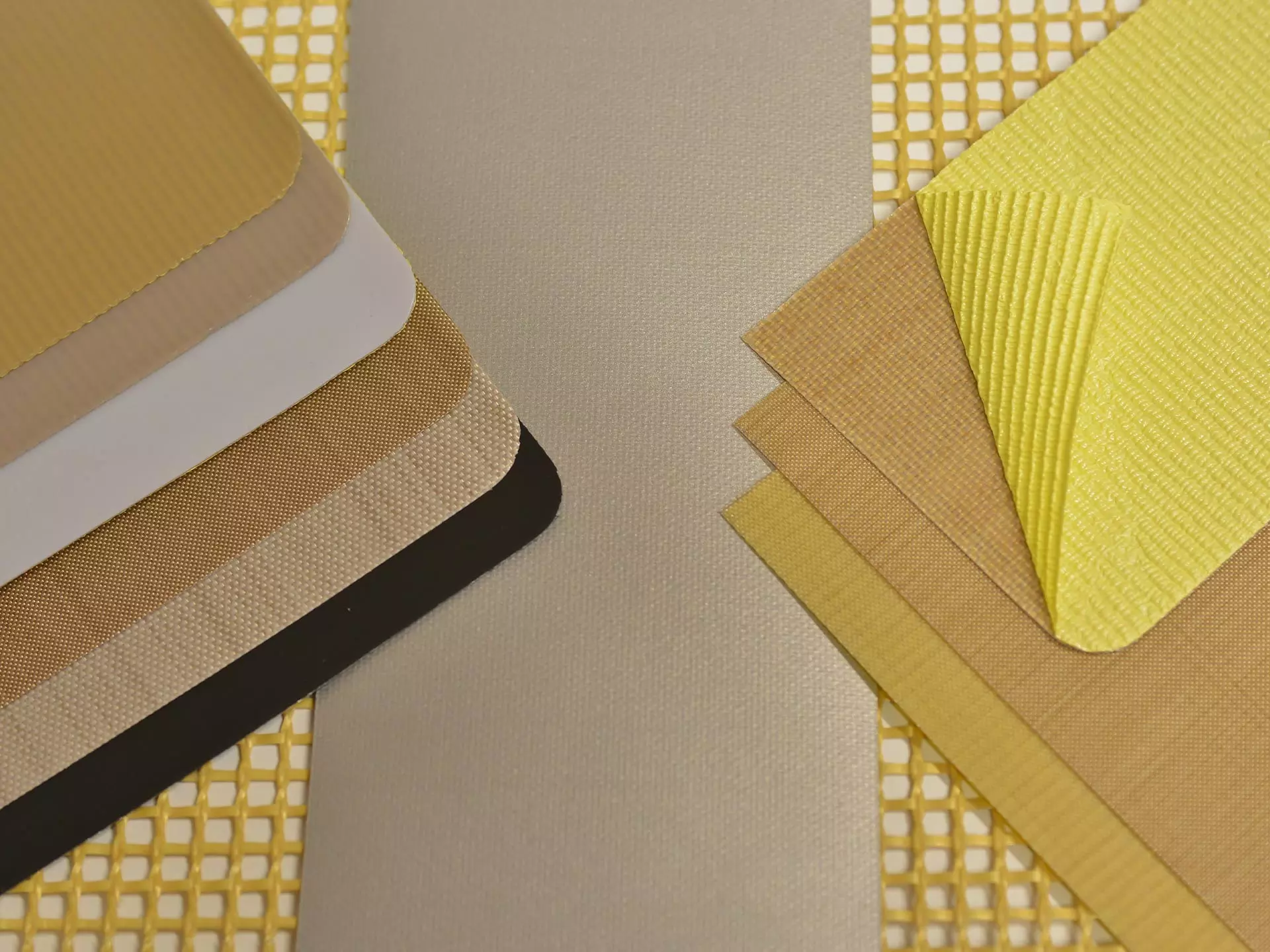 PTFE Hoses
Robust, malleable and incombustible hoses
PTFE hoses are used when media are being transported – these can be tricky too: charged with electricity, corrosive, boiling hot, ice cold etc. In addition, they really do keep everything in place and don't release it, in other words they are insulation world champions. They are also popular because they are easy to clean and can be sterilised. So it is little surprise to us that things can barely function without PTFE hoses – whether that be in the automobile, chemical and food sector, and in many other areas of our everyday life.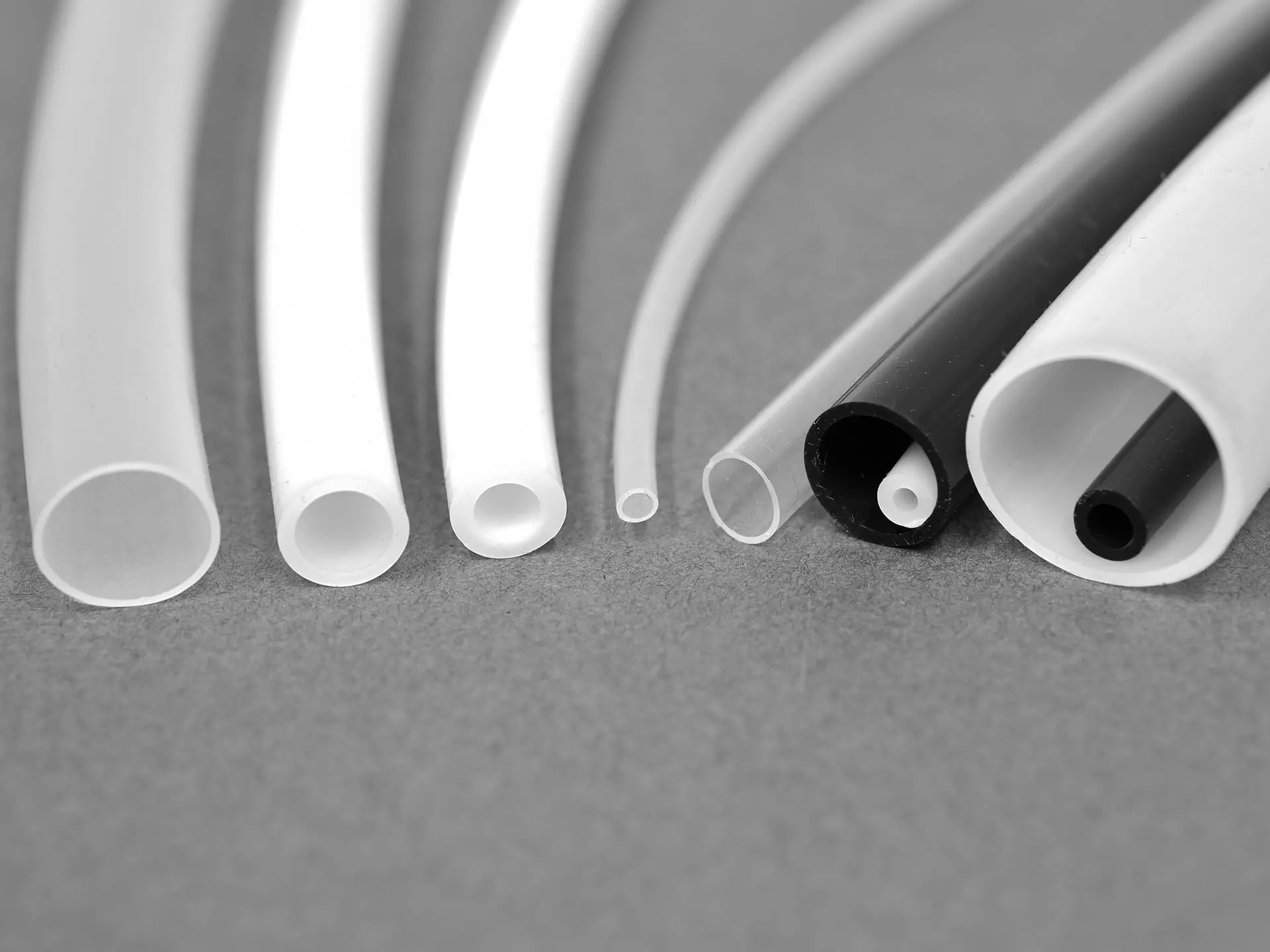 Pure graphite rings
In short: called RGR or pure graphite foil rings
As their name suggests, these rings are made from ultra-pure graphite. Thanks to their atomic, honeycomb-like structure they have a high degree of strength and epitomise high stability, especially for use in the chemical area. Compared to other auxiliaries, graphite rings are characterised by a low friction coefficient. Typical applications of use are for instance in valves, fittings, in power plant technology, pumps, shafts etc.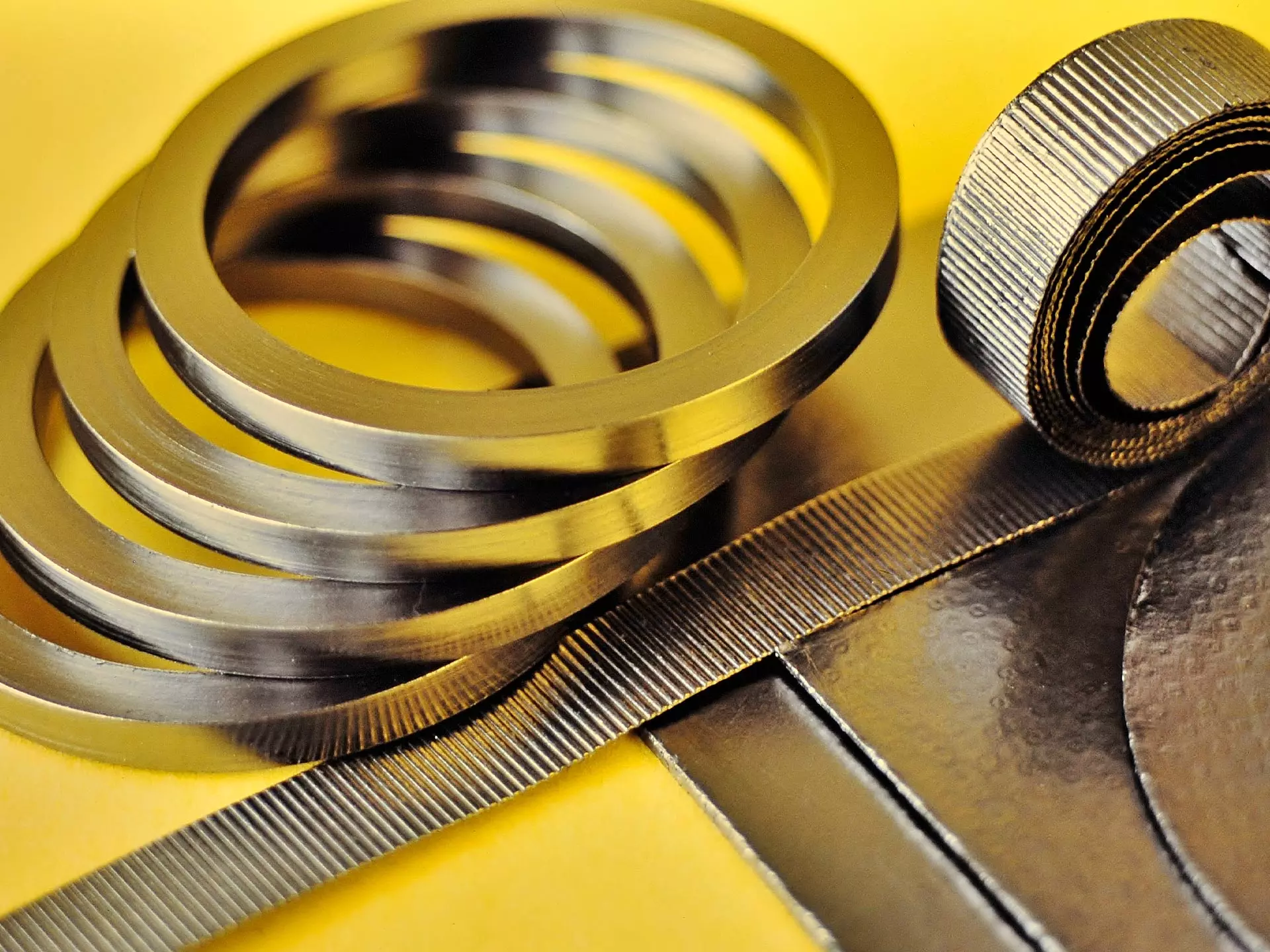 PTFE thread seal tapes
Resistant and durable thread seal tapes
For insulating and sealing threaded connections and even deep threads, there is probably nothing better than thread seal tapes produced in PTFE. The many benefits which PTFE brings with it are of course also reflected in tapes too – they are resistant to alkalis and acids, heat and cold, corrosive fluids and they demonstrate high durability. PTFE thread seal tapes are among the preferred tools on construction sites and in manufacturing facilities.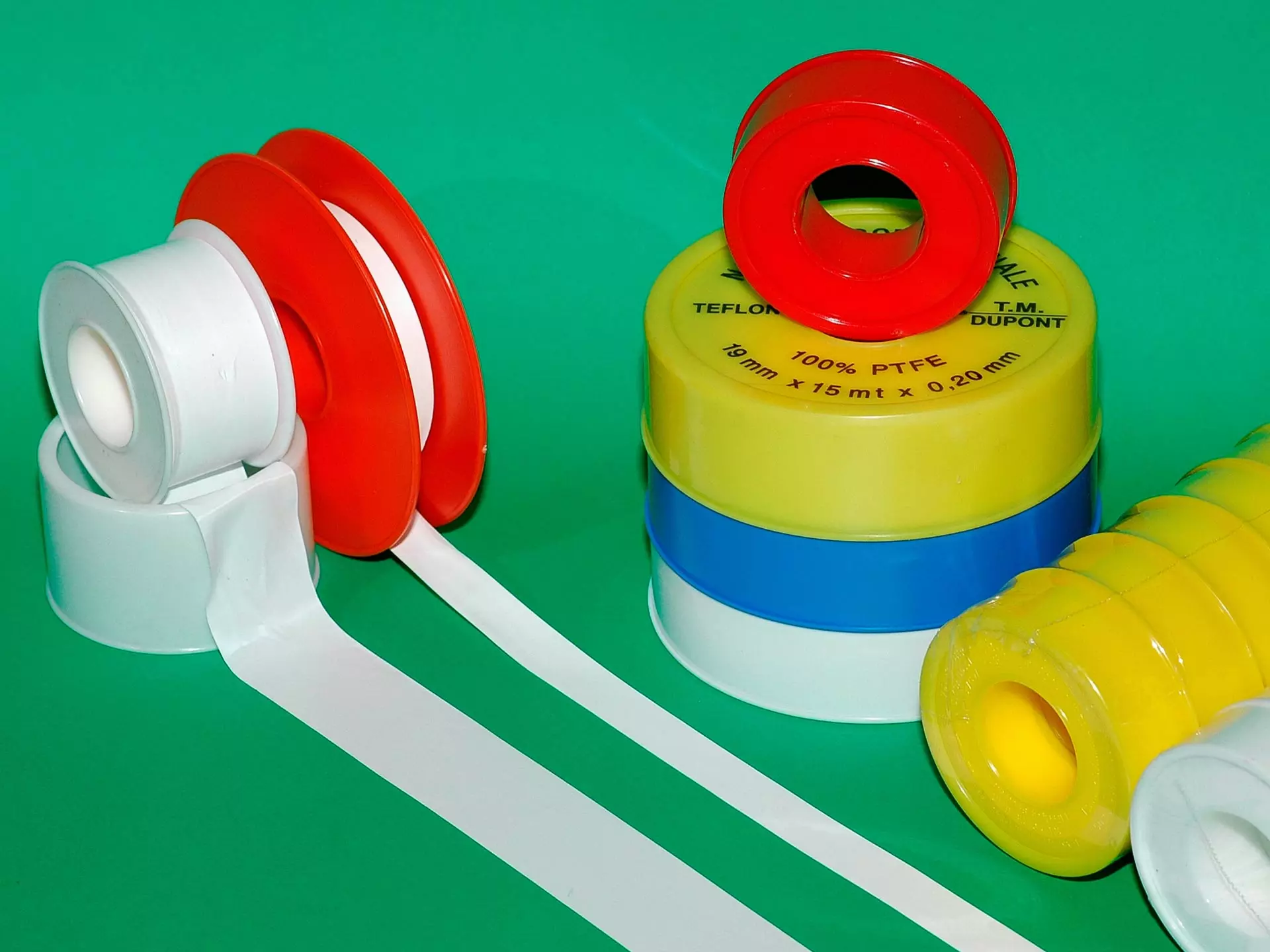 Gland packing
Flexible & reliable: gland packing
Whatever it is you want to seal up – gland packing is exceptionally dynamic and is used predominantly for rotating parts, large and sliding surfaces – for instance in pumps, pistons and valves. We are happy to supply you with a wide variety of types – in small and bulk amounts. Since these are standard products, we are able to deliver the amount you need hassle-free and in a timely manner.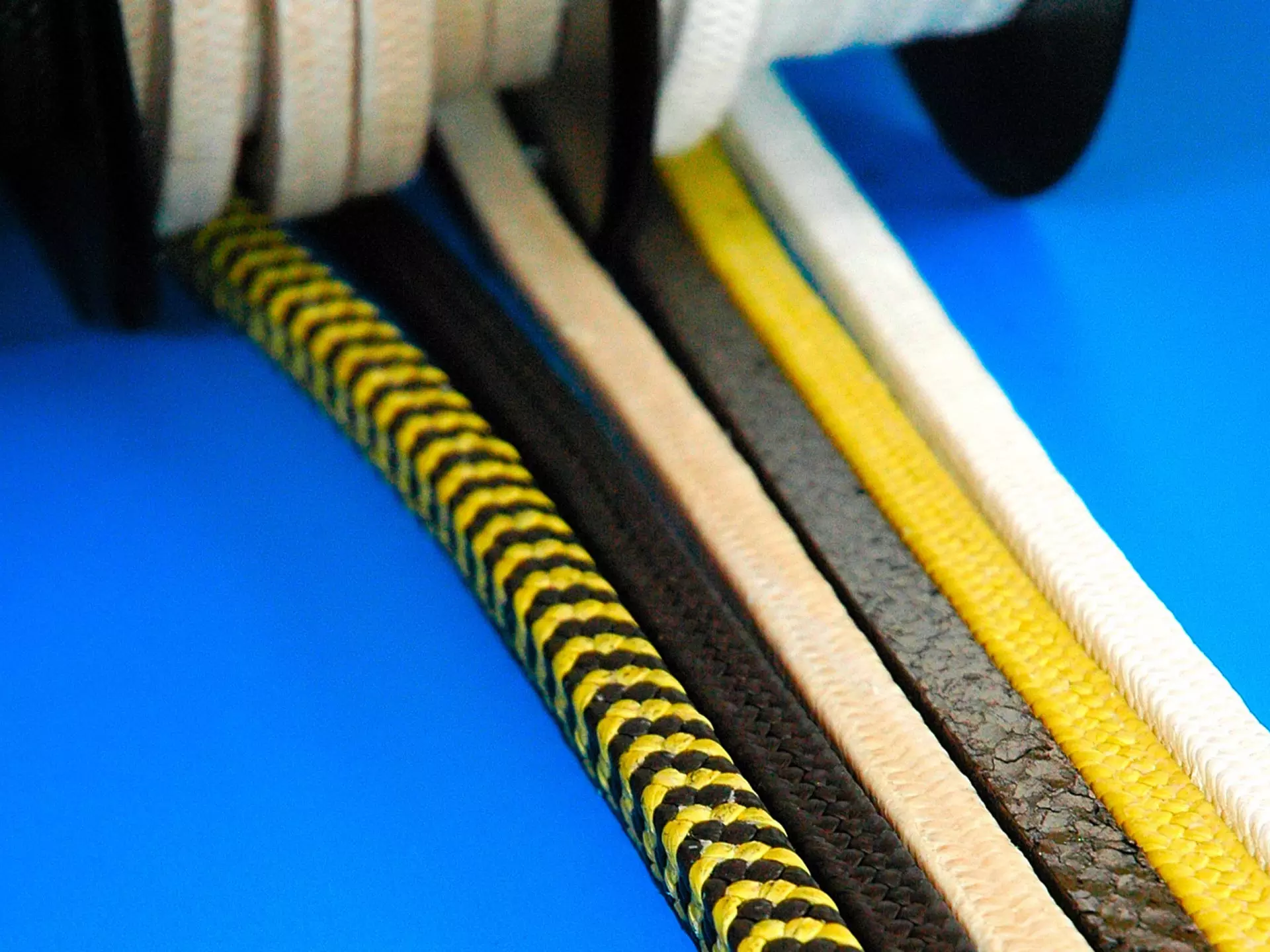 Packing cutter
Technophyon's top recommendation: the packing cutter
Anyone who has ever tried to cut gland packing or other using a standard knife, pair of scissors or other technical tools knows just how laborious it is. For this reason, we have developed a packing cutter for this specific use, which we heartily recommend. It makes cutting and trimming so much easier – effortless, fast and easy to use. The packing cutter has therefore practically become a standard feature within our deliveries.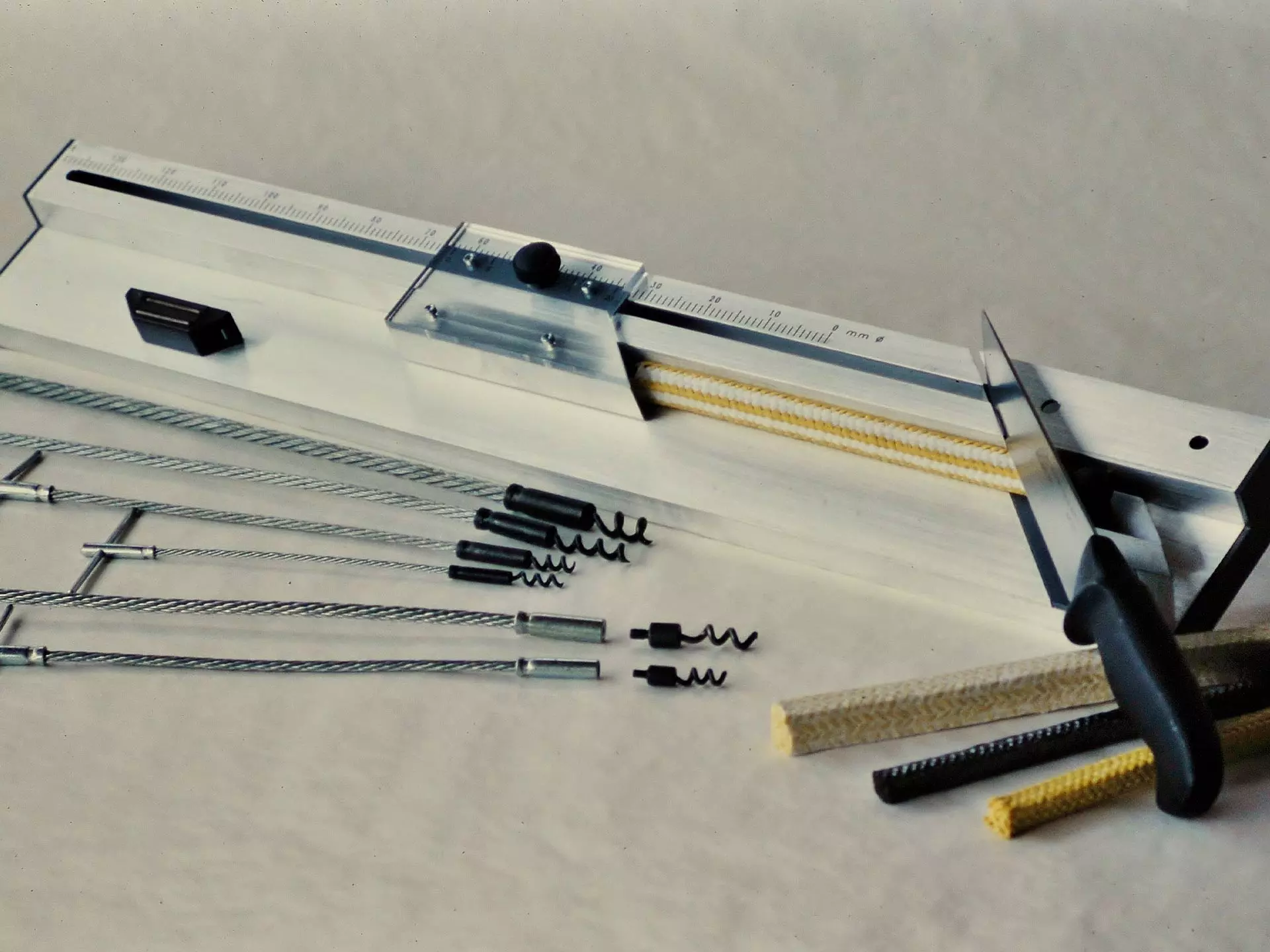 Standardised accessories
Standard products and goods off-the-shelf
Our store is always well stocked – especially with 'standard products' which often require speedy delivery. Our product range is relatively extensive and we meet your request in a timely manner for very small as well as very large delivery quantities, bespoke components and standardised items which we produce for your application etc.
The simplest course of action is to just contact us to tell us what you need and suggestions. We will do a quick stock check and, thanks to our excellent network and our employees, will come up with speedy solutions for you. Wholly in keeping with your requirements, we supply standardised products as well as bespoke items.
Send an enquiry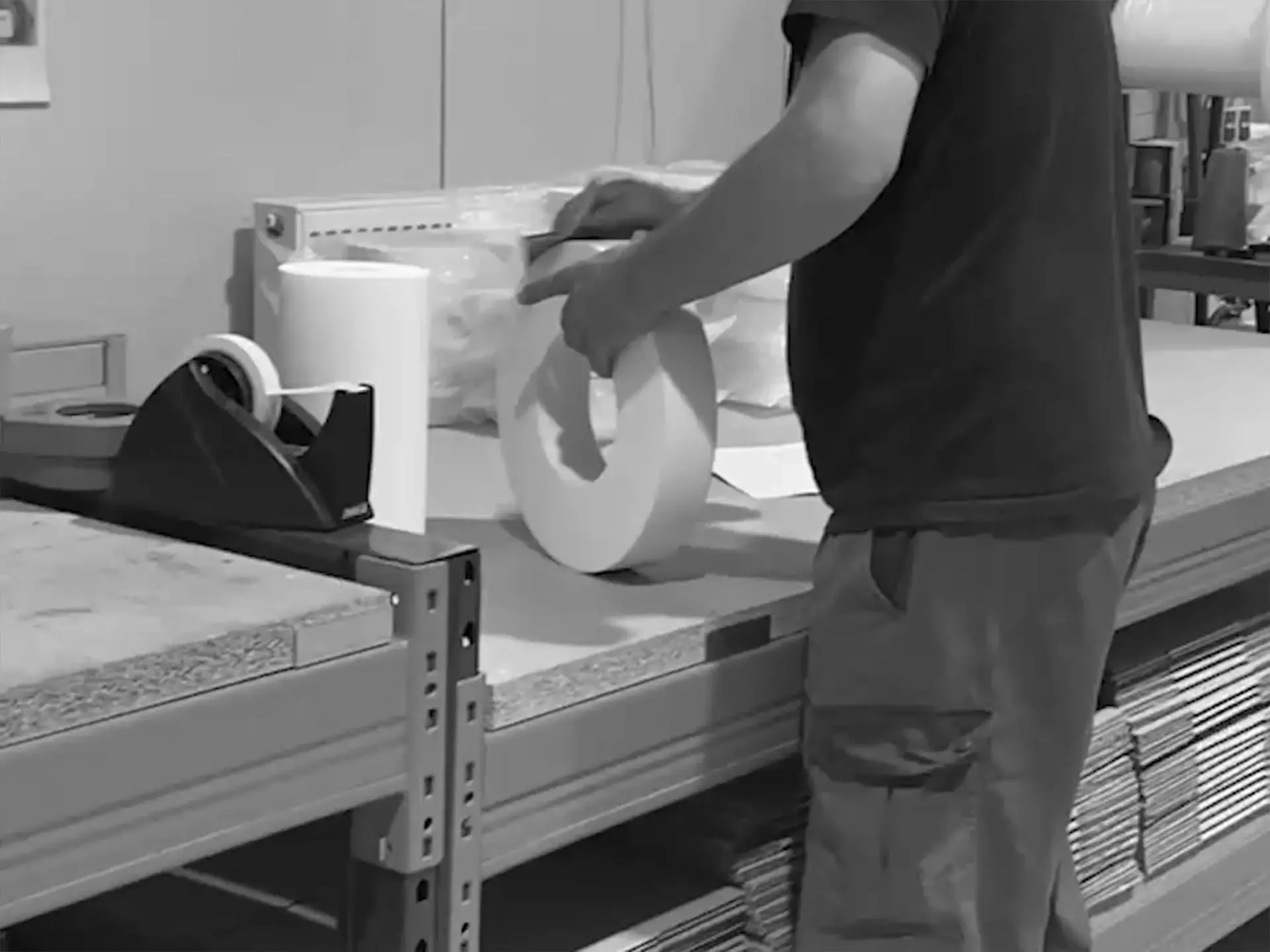 Technical requirement
We provide advice and think things through
Experience and many years of co-operation with our partners and customers has confirmed time and again how important it is to 'know the ropes', plain and simple. During the past 30 years we have gained a huge amount of knowledge about technical accessories and their many uses, together with the advantages and disadvantages. We do not see ourselves as sellers, but as advisors. First and foremost we listen and search for an ideal solution to your problem or your proposal.
It is of course often the case that our customers have specific orders – with set amounts of very specific products. Yet even then it is good for you to know that you have a professional supplier. After all, we place the utmost emphasis on ensuring that only the highest quality products leave our warehouses. That is, we carefully inspect all products. We coordinate everything – from the enquiry stage to delivery – and are therefore a very judicious, reliable partner.
Send an enquiry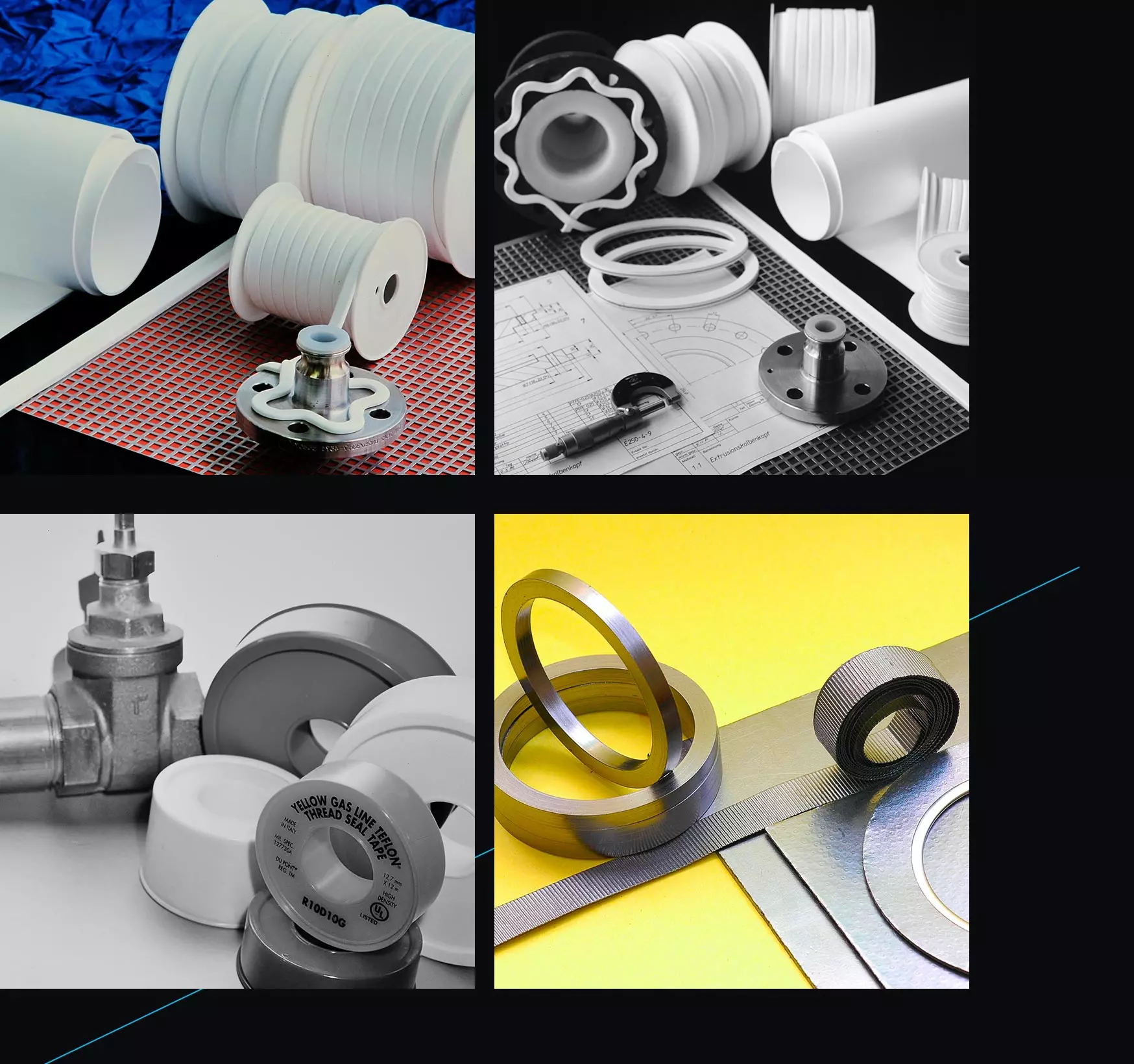 Your contact partners
Correspond with experts
Our foremost aim is to supply our customers with the best product, in the highest quality. To do that, we communicate on an equal footing with everyone involved. You, our customer or our partner, will for the most part have one contact person from our company who will be entrusted with your project. With regard to technical requirements in particular, Barbara Stocker, Maria Grander and Cornelia Seiwald are happy to help. They will discuss your ideas, suggestions and plans – right the way through to delivery.
Tell us about your project. We look forward to receiving your message.