PTFE finished components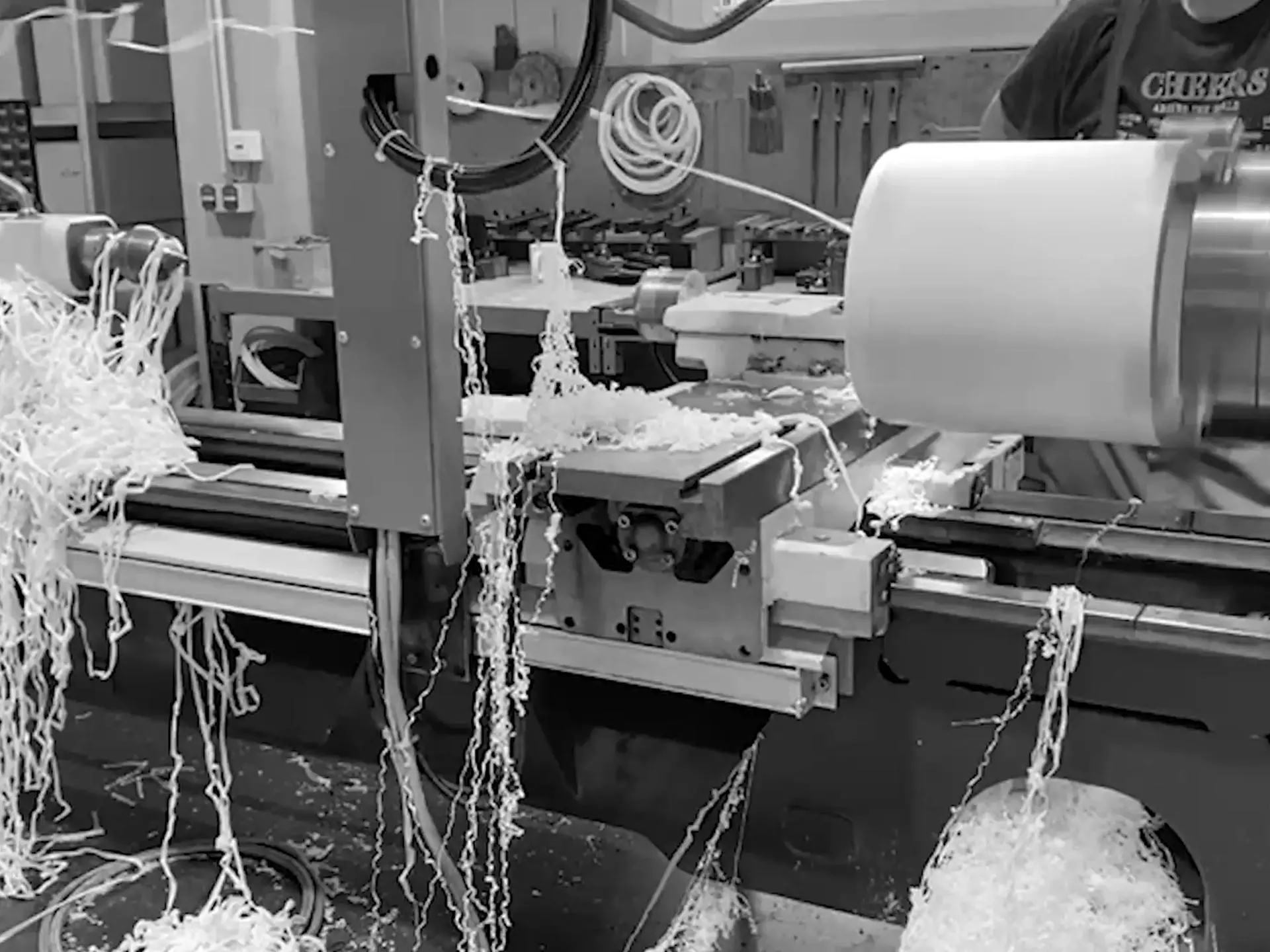 Our stars: PTFE finished components
Rings, bushings, seals, sleeves and more – all made from high-performance plastic
As their name suggests – finished components – are finished components that leave our factory floor – as per your order – in the form of bellows, rings, seals, wipers, bushings, balls etc. The best thing about this is our selection of offers ranges from the smallest amounts, to bulk deliveries. Wholly as per your requirements, your drawings and plans, we prepare your bespoke order, as well as standard components – in the highest quality of course – as befits an ISO 9001 certified company.
We produce finished products using milling, turning and cutting technologies. Our customers and partners often have specific ideas – what they need, how, where and when these finished products will be used and in what conditions. Our very high-performance plastics clearly stand out from standard plastics. They are temperature, shape and chemical-resistant, as well as being exceptionally resistant to pressure and weather conditions. This makes them a really attractive alternative to metal and ceramic raw materials.
Finished components to meet the highest requirements
Rings
PTFE-coated ELASTOMER O-Rings and back-up rings
We could well say that the PTFE-coated VITON® O-Ring is our company speciality. Thanks to this coating, the ring is extremely flexible, acid-resistant and withstands temperatures ranging from -200°C up to +260°C. Available in an inner diameter measurement from 15 mm and chordal thickness from 2.5 mm. All other rings are available from a diameter of 1 mm to a diameter of 2 m. We also produce larger rings on request. We do of course offer many other ring-shaped sealing components for various applications, for instance for the machinery and automobile sector, the chemicals sector etc.
PTFE-/FEP-coated elastomer O-Rings
O-Rings
Back-up rings endless / slotted
Lubricating rings
Slide rings
Lantern rings
Spiral back-up rings, slotted
Profile rings
Splash rings
Radial shaft seal rings
Labyrinth rings
Wipers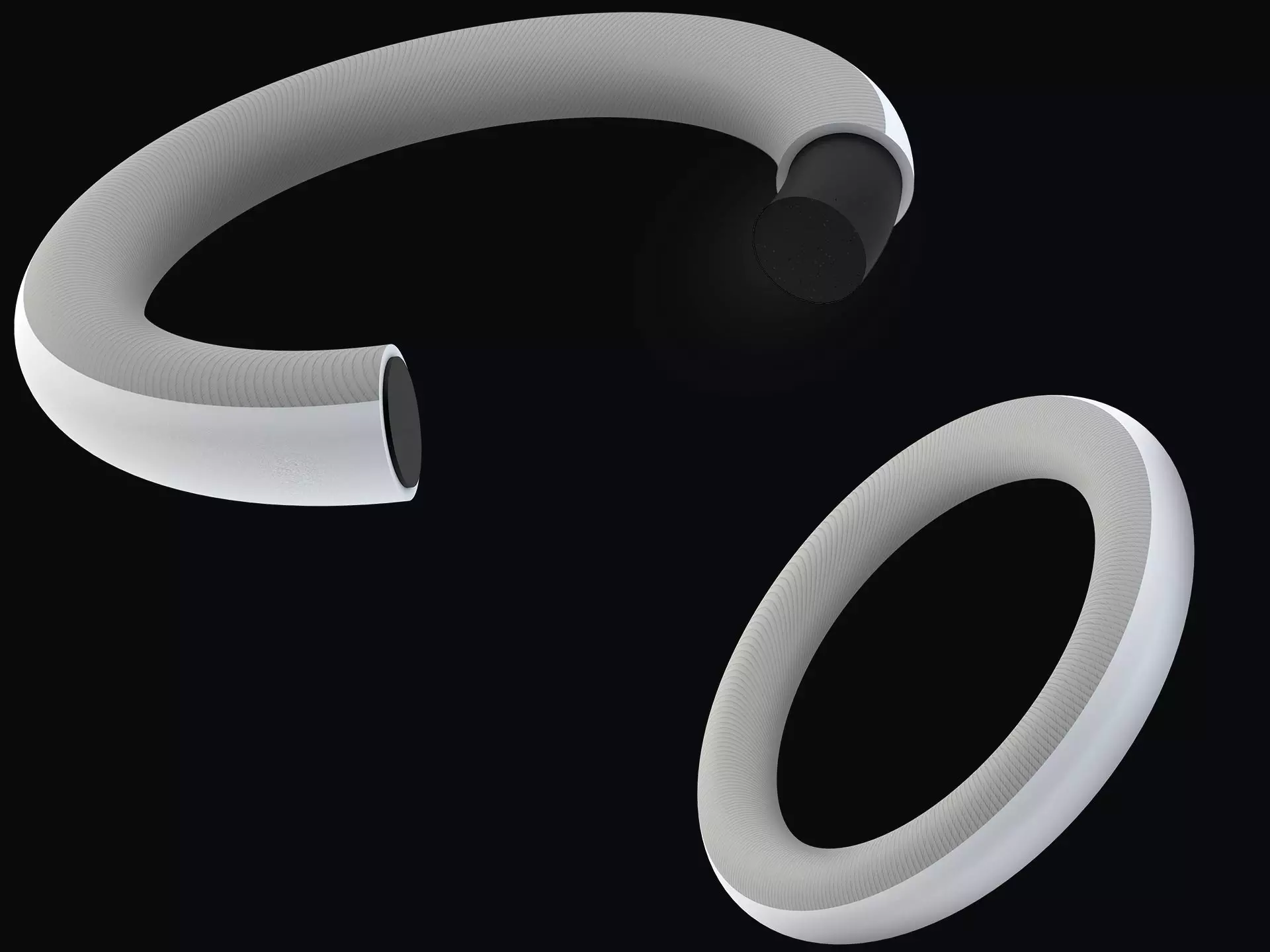 Seals
Flat seals, guiding rings, sealings and rings
Seals are used in the first instance to seal up something. They are often ring-shaped and therefore are also described as 'rings'. The flange gasket shown here is predominantly used in pipeline construction and apparatus construction as a sealing element between two pipe connectors. Our seals are exceptionally flexible, resistant and withstand extreme temperatures from -200°C to +260°C. We produce seals as per bespoke customer requirements, as well as in established standard sizes – using milling, turning and cutting technologies.
PTFE envelope gaskets
Ball seals
Piston seals
Flat gaskets
Slinger seals
Rod seals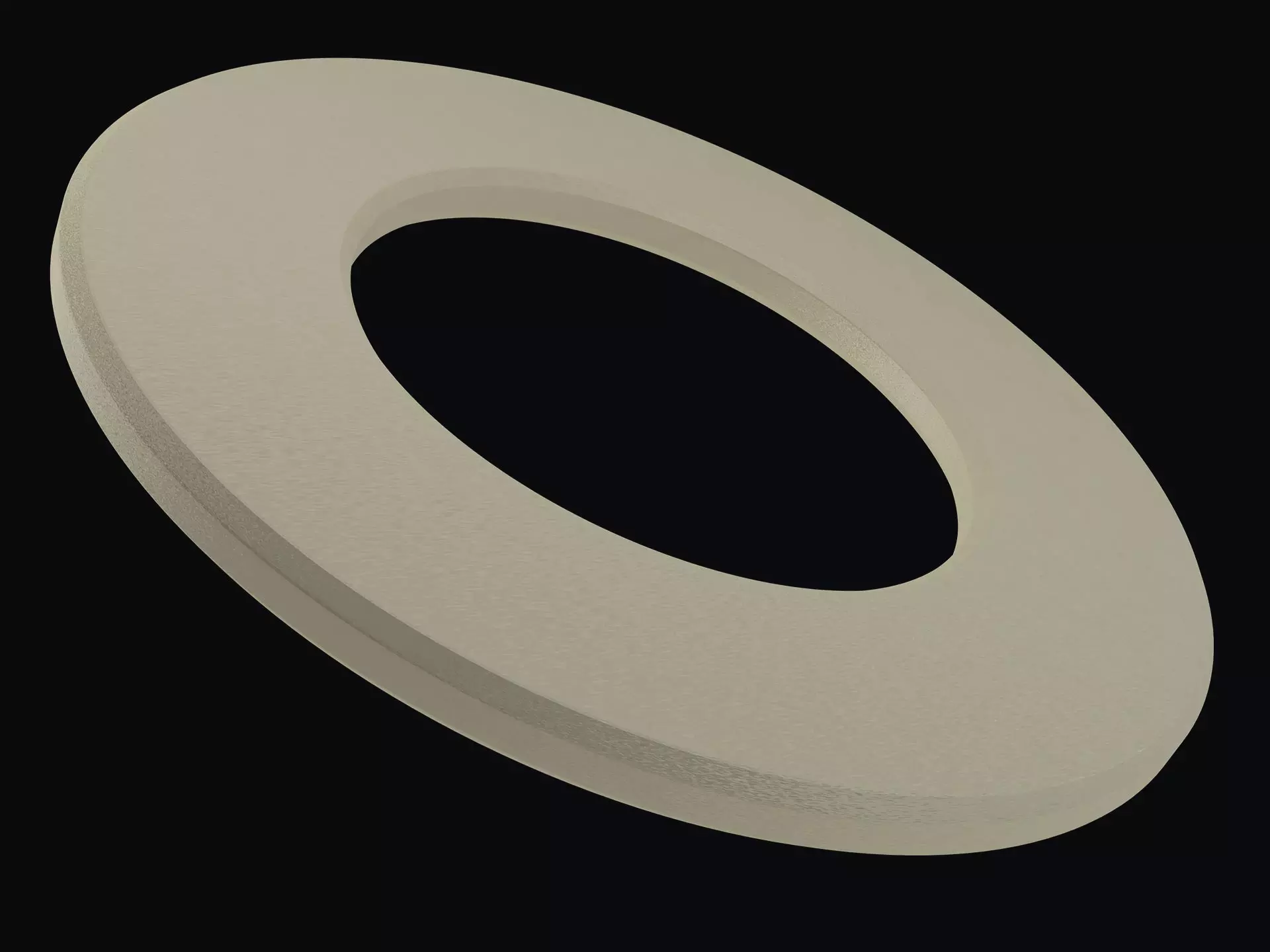 Collars
Seals made from PTFE
Shown here is a typical cup seal. It is used in braking systems and seals the cylinder from the outside. Our collars are made using high-performance plastic and therefore withstand considerable specifications, including pressure, all weather conditions, chemicals and extreme temperatures. They are also resistant to undesired water absorption, insulate well and also provide exceptional anti-stick properties. We offer bespoke collars and certified standard collars.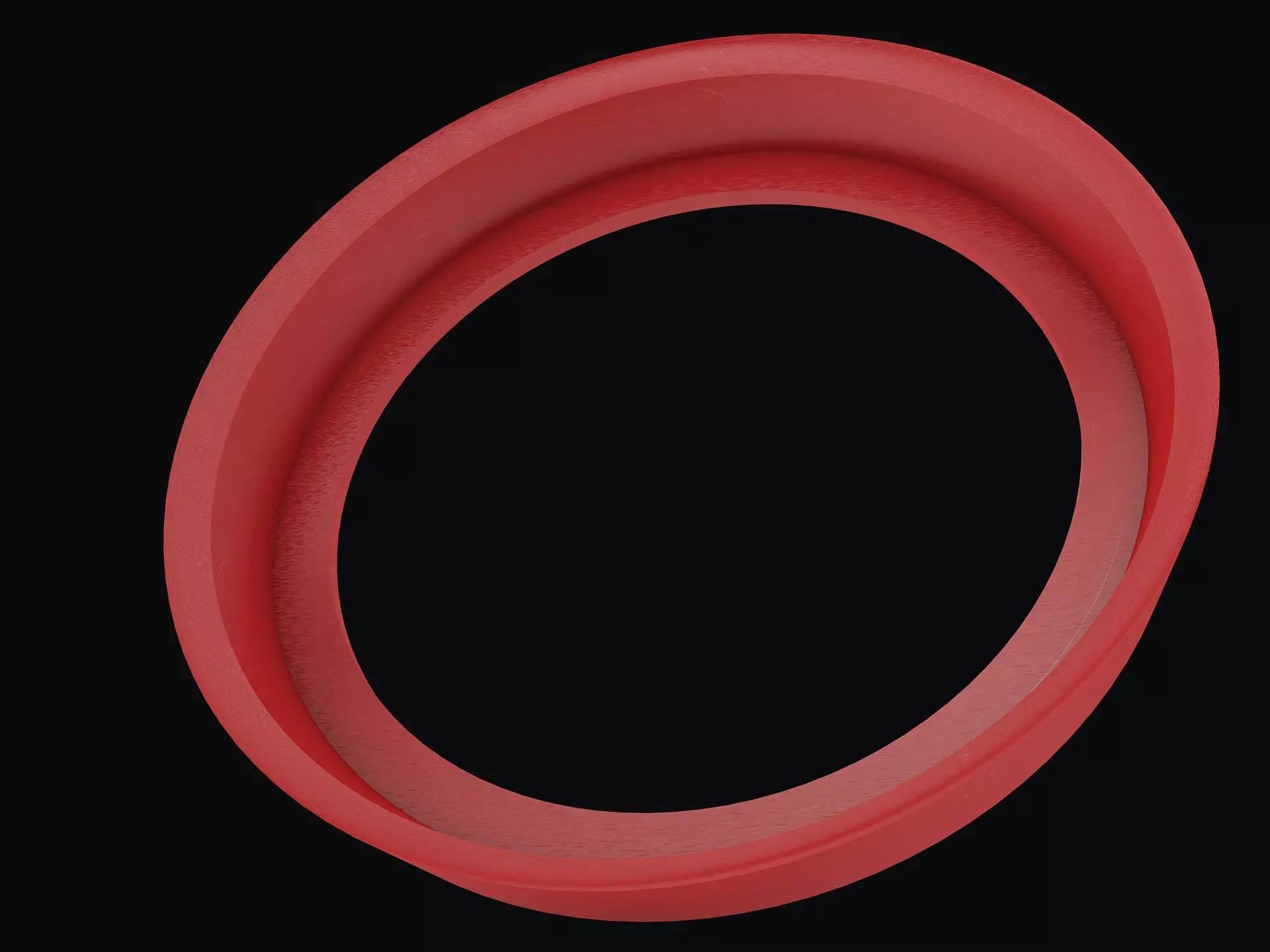 Bellows
Protection, ventilation and seals made from PTFE
The bellows we produce are made from 100% PTFE and have an extremely varied range of use (laboratory and medical technology, food, chemicals and pharmaceutical sectors etc.). For the most part we produce them on a bespoke basis, as per our customers' plans. Bellows are 'accordion-style' collapsible tubes with circular or zig-zag folds. Bellows are used when mechanical machine components which slide into one another need to be protected from external factors, sealed or ventilated.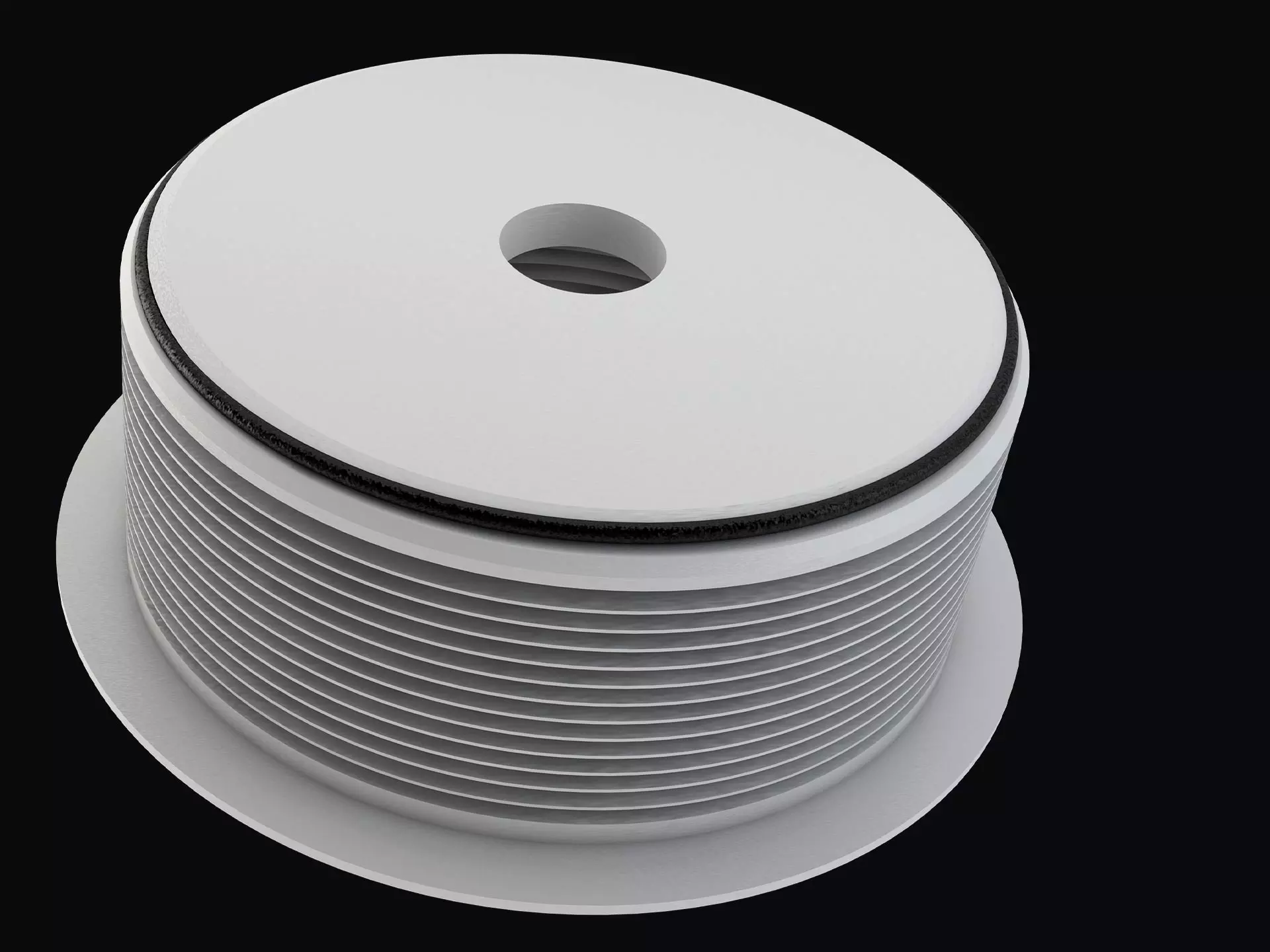 Your requirement – our task
Bespoke PTFE finished components to meet your requirements
Our size is our main strength. We are a small business and are therefore able to operate quickly and flexibly, communicate directly with our customers and we really do know our way around this sector. We have managed to establish ourselves as experts – particularly when others have reached their limits, we continue to work on finding an optimum solution.
During the last 30 years we have acquired a great deal of expertise in a niche segment and bring this to each and every product. Individual components and small amounts are not a problem for us – we create prototypes and bespoke products according to your designs, plans and requirements. Our continuous quest for perfection has lead to us becoming an ISO-certified business and we supply small and bulk amounts in the highest quality.
Other finished components:
Catch shells
Guide rollers
Ball valve seating
Balls
Castors
Guiding belts
Sliding plates
Splash discs
Bearing bushes
Glide bushes
Throttle bushes
Bearing bushes
Guide bushes
Other components available on request
Send an enquiry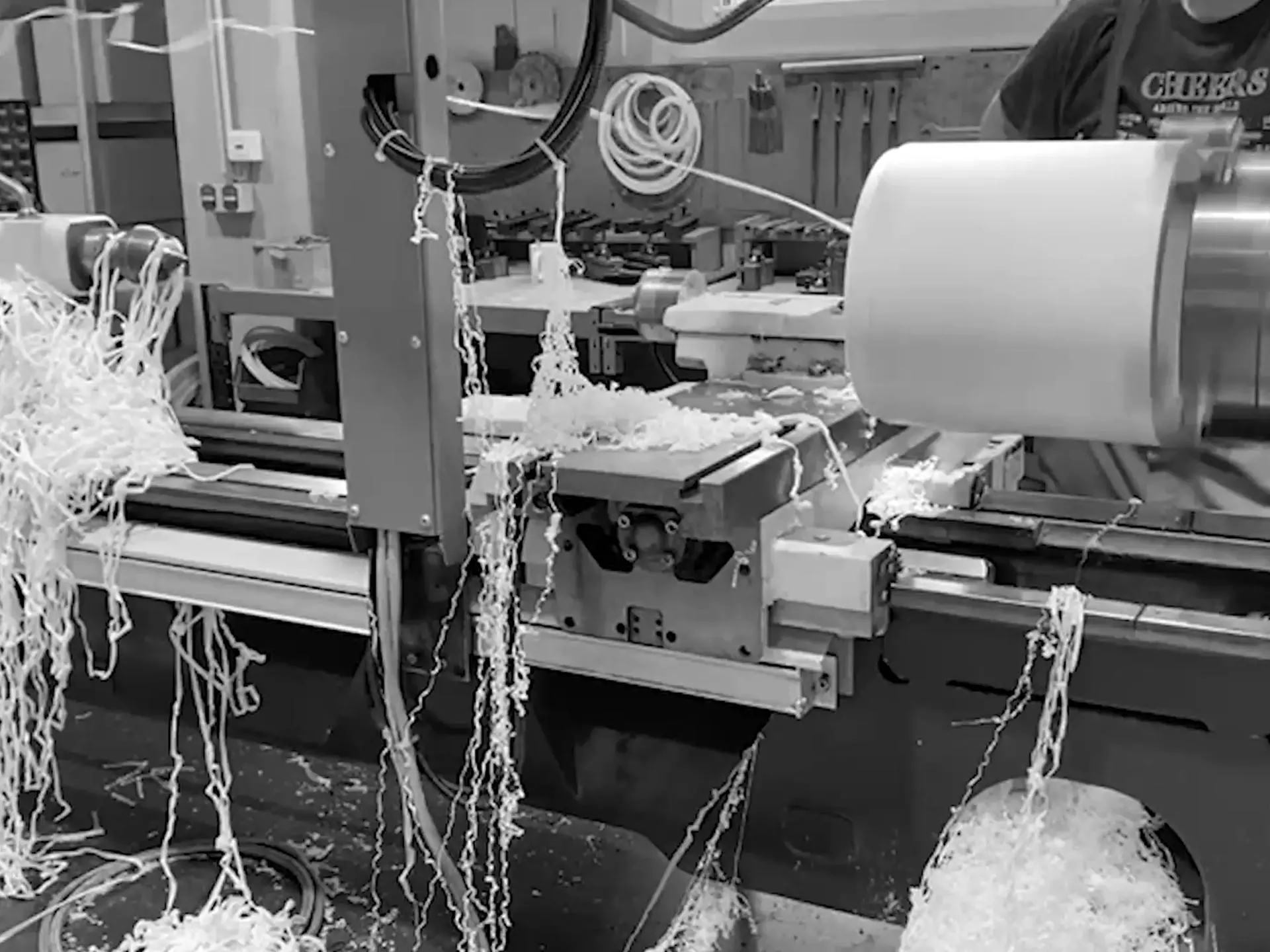 PTFE offers plenty of benefits
Benefits of high-performance plastic
It starts off with a conversation. That is important to us, after all, it is in this way that we clarify key details with our customers with regard to their desired finished component. We talk, among other things, about the different processing methods (milling, turning, stamping, cutting, pressing etc.) and the desired application. High-performance plastics respond in an exceptionally dynamic manner during production and do not have such narrow tolerances, as metal demonstrates for instance. For this reason, in the processing stage we require a great deal of instinct, attention, flexibility and experience.
When the finished component is ready for dispatch, it is absolutely fantastic. It astonishes us time and again what outstanding electrical, thermal and mechanical attributes PTFE offers and it is just perfect for technical, high-quality applications.
Our finished components are used in an unbelievable number of sectors, including the food, pharmaceutical and chemical sectors, in machinery and apparatus construction, in medical and laboratory technology, in aircraft, automobile and ship building, in bridge, container and pipeline construction, for measurement, control and electrical engineering etc.
Send an enquiry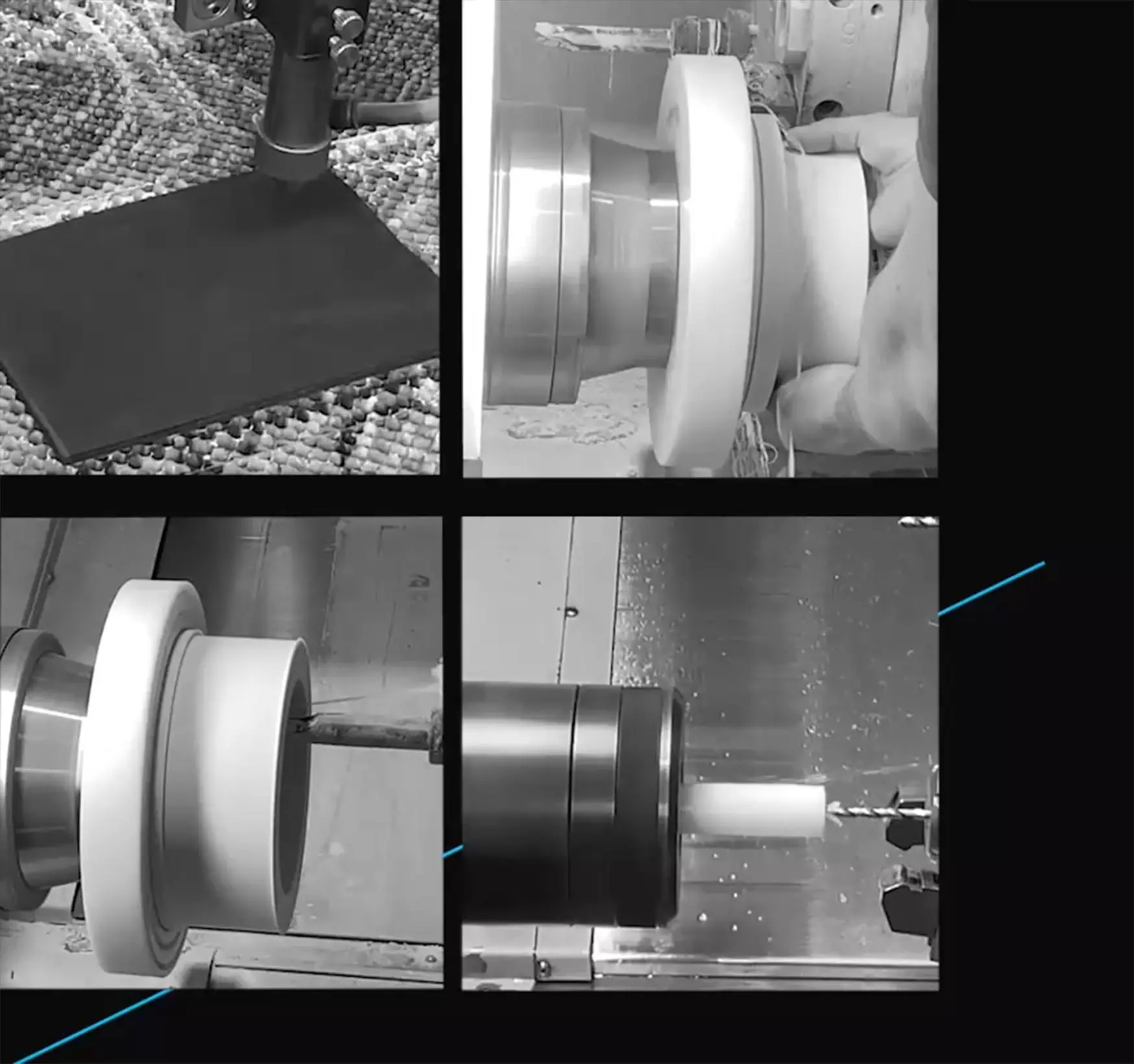 Standard materials
PTFE-pure (virginal)
PTFE-MOD.(alternative TFM® 1600/1700)
PTFE+25% GLASS
PTFE+25% GLASS MOD. (alternative TFM® 4105)
PTFE+GLASS+MOS²
PTFE+25% CARBON/GRAPHITE
PTFE+15% GRAPHITE
PTFE+40% and 60% BRONZE
Special materials
PTFE+PEEK
PTFE-turquoise
PTFE-1,2% and 2% CSC-conductive filler/FDA
PTFE+CARBON FIBRE
PTFE+10% and 15% GLASS
PTFE+15% CERAMIC
PTFE+50% INOX
PTFE+WOLLASTONITE
PTFE+POLYIMIDE
ePTFE
On request we are happy to produce finished components using the material ePTFE (expanded and multidirectional PTFE). This is a specific type of the high-performance plastic PTFE. It demonstrates even higher resistance, tensile strength and adaptability.
Benefits of PTFE finished components
Ready for use between -200°C and +260°C
Outstanding gliding properties
Total weather resistance
Non-combustible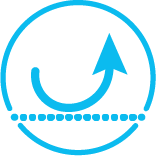 Exceptional anti-adhesion properties
Universal chemical resistance
Your contact partners
Correspond with experts
Our foremost aim is to supply our customers with the best product, in the highest quality. To do that, we communicate on an equal footing with everyone involved. You, our customer or our partner, will for the most part have one contact person from our company who will be entrusted with your project. With regard to finished components in particular, Lukas Ullrych and Franz Seiwald are happy to help. They will discuss your ideas, suggestions and plans – right the way through to delivery.
Tell us about your project. We look forward to receiving your message.